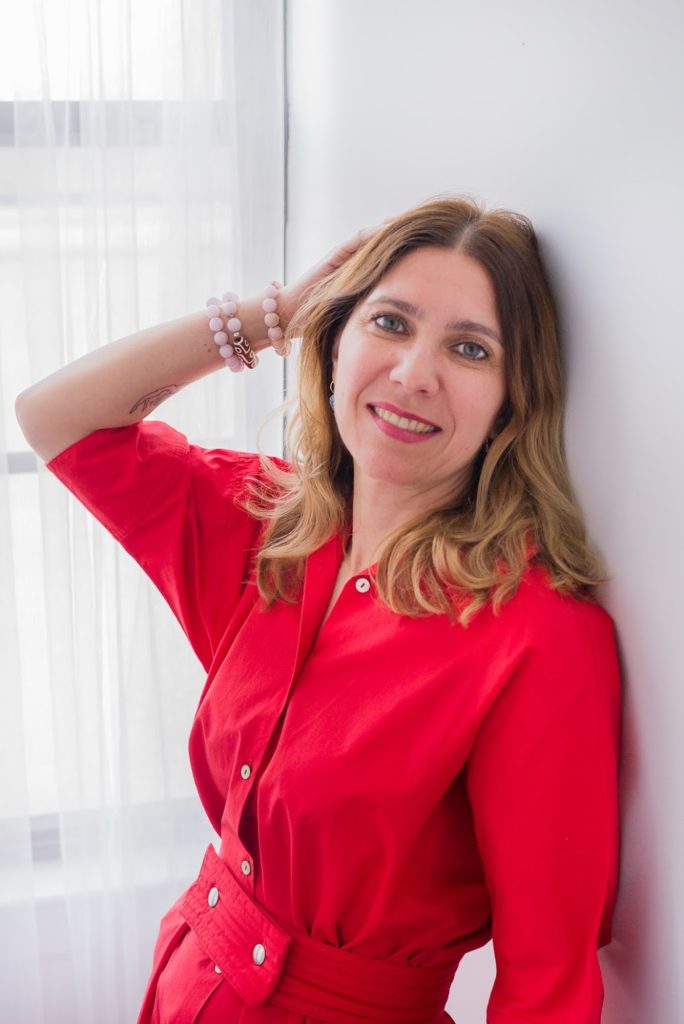 Born and raised in Russia, Siberia, I've spent most of my life working in a corporate world as a lawyer. After more than 15 years of a successful career in Moscow, I moved to Riga, Latvia in a search of new ways to fulfill my dreams. That's where I became inspired by the colorful imagery of my surrounding, and finally and completely fell in love with painting.
Making art is my main occupation and passion these days.
Even though I haven't realized myself as an artist until my late thirties, I always loved making art as a child. Exploring artistic path as an adult, I spent a few years working privately with a young talented teacher Anna Fedorenko in Art Studio Picasso, Moscow. I've continued my formal education at the Art Academy of Latvia later on, and I keep improving and expanding my skills by taking private lessons and master classes all over the world.
I enjoy expressing the world around me through my paintings, and I love putting the reality of everyday life on canvas using colors and shapes. The purpose of my art is not creating an easy to sell product, but inspiring people to see the hidden beauty in simple things around us.
I've been asked why I call my project SimpleArtForms…

I think too often we keep waiting for miracles, or something special while forgetting to look at what is right in front of us. There is a lot of beauty in everyday life! Simple, yet delightful forms can be found everywhere – your surroundings, nature… In order to see this beauty, you just need to pause and look around. And maybe start contemplating the question: what really brings the richness to my life…?